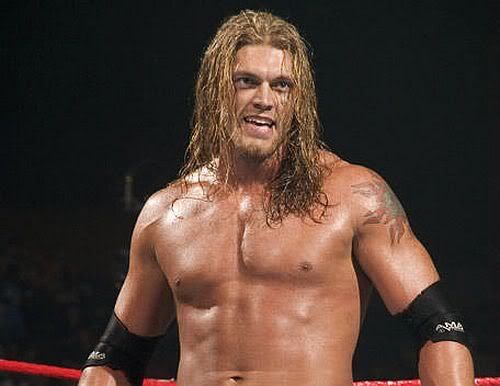 Last night at WWE Extreme Rules PPV, a lot of belts changed hands.....
Fatal-Fourway Match: (United States Title)
Kofi Kingston (champion) vs. MVP vs. Matt Hardy vs. William Regal
Kofi Kingston wins and retains the title
No Holds Barred Match: (Intercontinental Title)
Rey Mysterio (champion) vs. Chris Jericho
Chris Jericho wins, becomes the new Intercontinental champion (for the ninth time), and removes Rey's mask in the process!
Samoan Strap Match:
Umaga vs. CM Punk
"Old School" strap match with CM Punk coming out on top.
Extreme Rules Match: (ECW Title)
Christian (champion) vs. Tommy Dreamer vs. Jack Swagger
Using a crutch and a DDT, Tommy Dreamer becomes the new ECW Champion
Hog-Pen Match: (Miss WrestleMania Title)
Vickie Guerrero (champion) vs. Santina
Why am I even mentioning this?
Even with Chavo involved, Santina wins and regains the title.
Steel Cage Match: (WWE Title)
Randy Orton (champion) vs. Batista
Batista gets a clean win and becomes the Winner and new WWE champion.
Oddly enough, the new champion is scheduled for surgery on Tuesday morning for a torn biceps muscle.
Will he lose the title on Raw tonight?
Submission Match:
John Cena vs. Big Show
John Cena wins with the STF.
Ladder Match: (World Title)
Edge (champion) vs. Jeff Hardy
Winner and new World champion: Jeff Hardy.
But wait......
As soon as Hardy wins, CM Punks music hits and he runs down saying that he's cashing in his Money In The Bank briefcase.
(Holy Edge Batman!)
Punk nails the GTS and becomes the new WWE World Champion.